Welcome to
The Young Theatre
---
Box Office - Cinderella - December 2023
The box office for Cinderella is now open.
Tickets from
£6

- Family tickets are also available.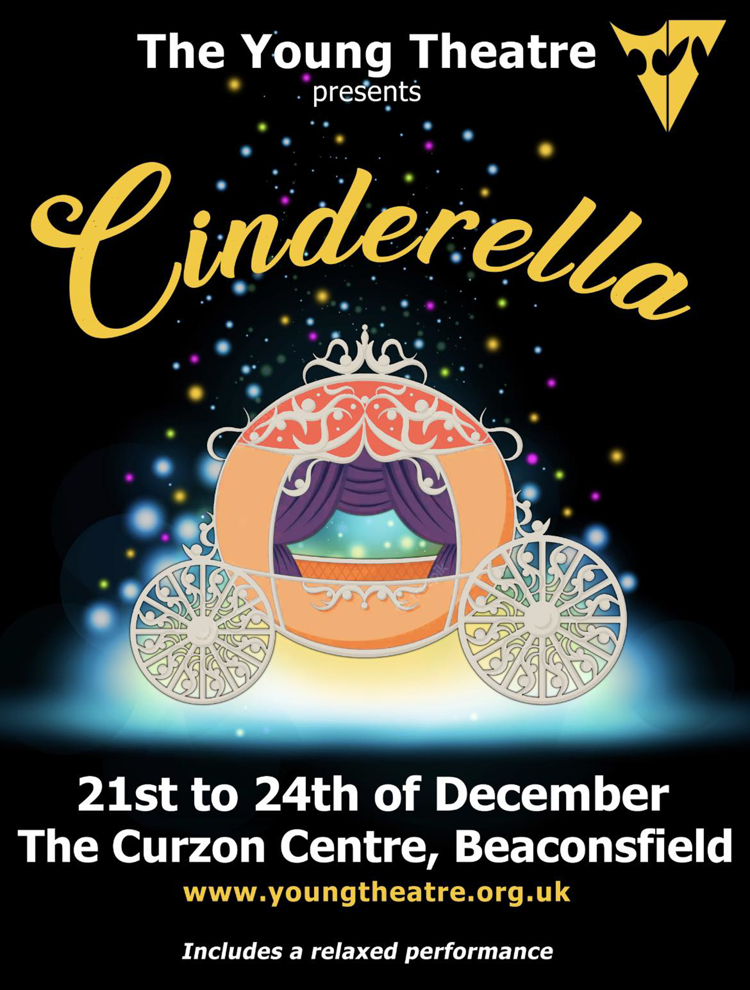 Performances
We are presenting 6 performances in total.
Thursday 21st December at 7.00pm
Friday 22nd December at 2.30pm (Relaxed Performance)
Saturday 23rd December at 1.00pm and 6.00pm
Sunday 24th December at 11.00am and 4.00pm
December 2023
Join us this Christmas for laughter, singing, dancing and magic as we venture into the story of a much loved fairytale.
Will Cinders find her Prince Charming?
Will the wicked Stepmother get in the way of true love?
And will those awful ugly stepsisters manage to fit their stinky feet into the glass slipper? ​
With an original script, loads of great songs and music, and some truly ridiculous jokes,
we hope to see you (and hear you) as we join Cinders, Buttons, the Prince and the Fairy Godmother in an unforgettable and energetic theatrical extravaganza!
Boo and hiss at the evil Stepmother, laugh at the silly stepsisters and sing along
with Buttons and the talking mice!
​​Directed by Emma McGrath
About The Young Theatre
We meet every Sunday between 2 pm and 6 pm at the Curzon Centre. The group performs three times a year, at Christmas, Easter and the end of the Summer Term. We also enter local drama Festivals with one-act plays.
There is no audition to join. Whatever your experience or skill level, you are welcome.